Homepage and Posts Page Settings (Front Page & Blog Page)
Algori Shop allows you to build a striking Homepage (front page) comprised of content from the WooCommerce shop and a default blog page with different posts on your site. Each post's featured image is highlighted, displayed at full content size and with a fixed position.
To set up these two pages, navigate to "Appearance > Customize > Homepage Settings" or "Settings > Reading", and set your site to use a static front page if you haven't already. Then choose the WooCommerce "Shop" page as your Homepage and create a "Blog" page and choose it to be your Posts page.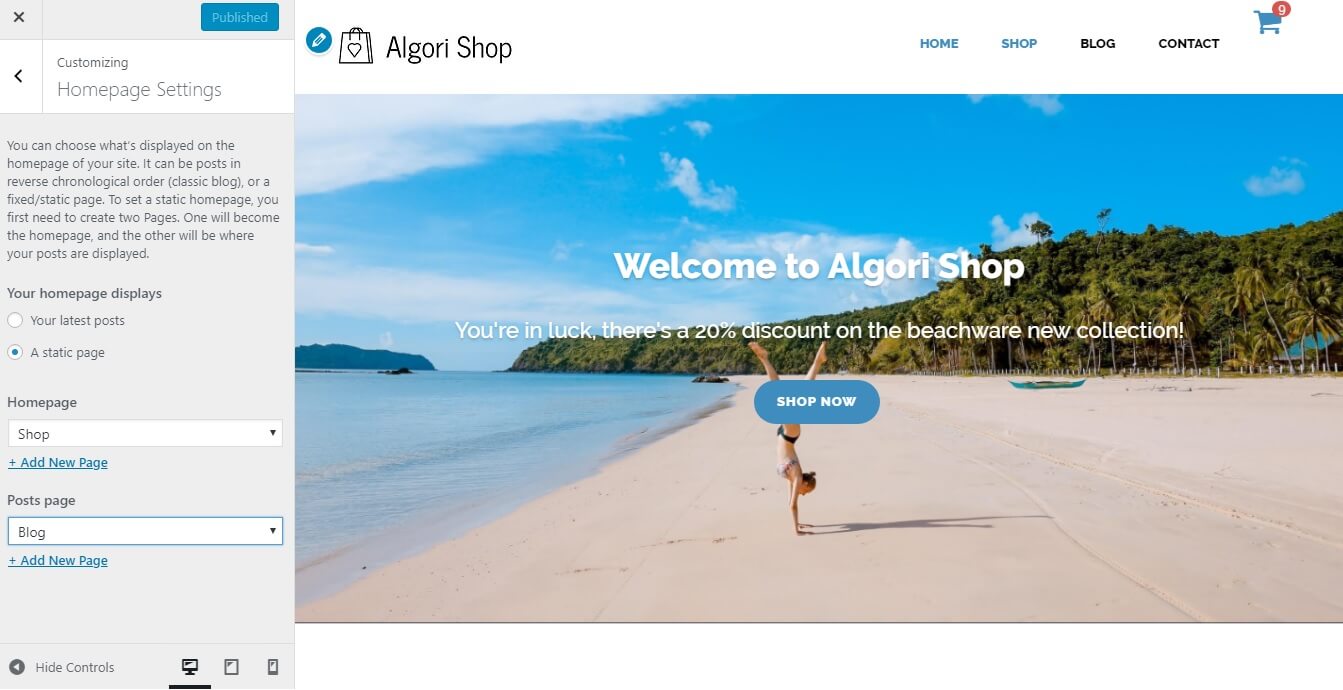 Editing the Algori Shop Homepage and Posts Page Settings (Front Page & Blog Page).
If you haven't created any pages yet, you can do that from the Customizer by clicking "+ Add New Page" link beneath the dropdown menu. This will allow you to create a new page from the Customizer, which you can later add content to. ( Please don't populate the "Blog" page, WordPress will do it for you )
Pro Tip: For the best appearance, make sure each WooCommerce product and blog post includes a featured image or product gallery and some content.
Once you've finished adding the "Shop" and "Blog" pages to the Static Front page, click "Publish" to save.