Java Program
The Java program shown in the project directory above has a WebScraper class that uses JSoup to scrape car hire details from a given website. The AppConfig class uses Spring for dependency injection; this is where the properties of the 5 websites that this program scrapes are configured. Hibernate is used in PriceComparisonDB, RentalService, CarBrand, CarModel, and CarData classes to map database tables and save scraped car hire details to the SQL database. The Main class glues everything together with an "extract/scrape transform load" pipeline.
The TestWebScraper class has JUnit tests whose results are shown in the screenshot below: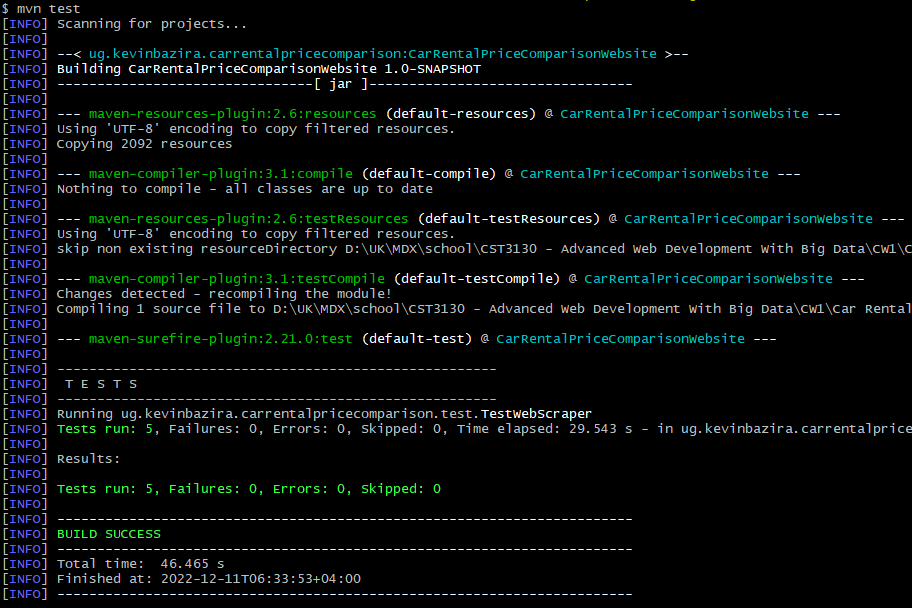 Web Application JUnit tests.
These tests will fail once in a while: when a car rental service's website structure has changed; or the website itself is down. Other than that, the tests should pass.
Maven is used for dependency management in the pom.xml file. JavaDoc is used to generate documentation.